Best Construction Company in Bangalore
We are a team of young and dynamic leading civil engineers and architects  in Bangalore, who have come together to establish Vidyardhan Overseas Infra to cater to the demands of today's construction-related services.
As residential, commercial and industrial architects, we do understand the difficulties faced by many in the process of Starting any Construction or Design related works, so we decided to make things simpler for our clients. Hence, we started this Construction firm Vidyardhan Overseas Infra to make things much simpler and easier to understand.
Residential Designing & Construction
Designing of Residential floor plans which Involves designing of residential house plan and elevation of a building.

Commercial Designing & Construction
As a commercial contractor in Bangalore, we have partnered with several business owners to develop multiple commercial properties.

Interior Designing
Design of interiors for residential or commercial projects. Providing 3D perspective views for the finalized interior layout arrangement showing the conceptual design elements.

Industrial Designing & Construction
Large-scale projects involving multiple developments over a large area showing residential and commercial developments within a single plan. Our scope of work to study the clients requirement and propose a development design which includes roads, parks, clubhouse, residential blocks, commercial blocks, CA amenities, drains..etc
Layout Designing & Development
Designing of Urban land areas of huge land masses to be utilized in several master plans like public space, private development areas, housing societies etc. Urban design involves the creation or arrangement of well-defined buildings and open areas with all modern amenities like public and private development.

Project Management Consultancy (PMC)
In Project management Consultancy we provide our expertise in providing various solutions for a project right from master planning to site visits for various works like Architecture consultancy, MEP (Mechanical Electrical Plumbing), Structural consultancy, HVAC etc..

Electrical, Plumbing, Painting & Fabrication Works
In MEP design services we provide our expertise in power distribution, Street lighting, safety systems, electrical circuits, controls of electrical instruments, sanitary drains, surface water drains, road levels, Sewage treatment plant (STP).

Structural Consultancy
Design of steel framework for the structure for the finalized Architectural design using economical engineering principles with a high degree of safety standards in a cost-effective way. Our expertise converts the finalized Architecture building design into reality.
We help you design
the House you want.
The current Construction cost in Bangalore 2020 varies from Rs 1690 / sq ft to Rs 2000 / sq ft; it all depends on various factors and requirements. We offer House construction in Bangalore Starting at Just Rs 1550/ sq ft onwards; One can use our advanced construction cost calculator tool below to calculate the approximate cost to build a house.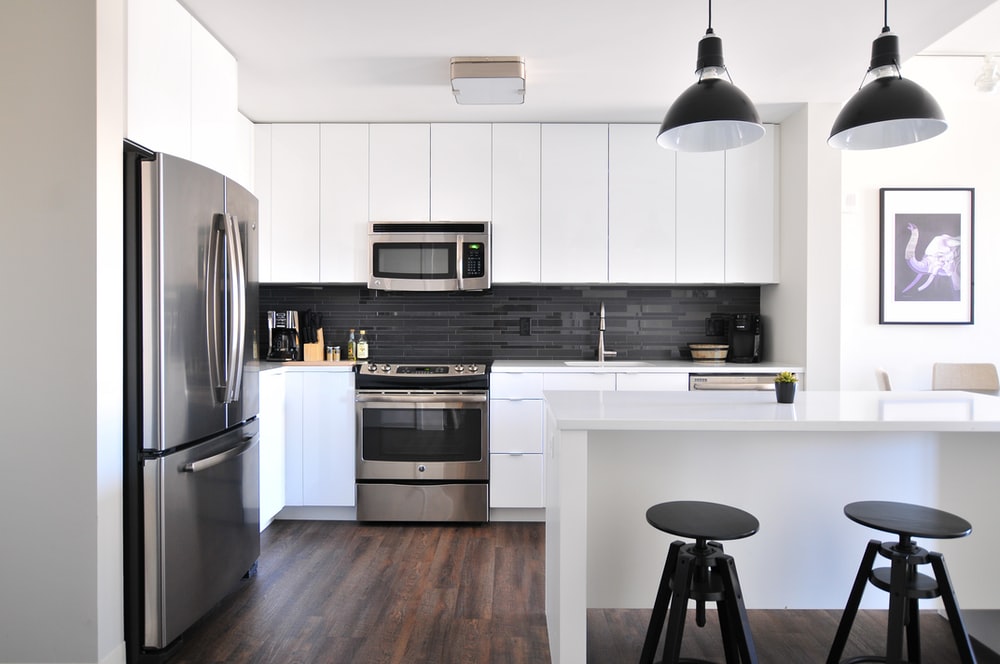 Introduction: To better understand "Vastu for kitchen", I want you to consider the words "Vastu" and "kitchen" separately and then I combine …
Mr. Ashwani and his team at Vidyardhan Overseas Infra built our home in Yeshwanthpur. After hearing numerous stories from others who have built homes, I'm confident that Vidyardhan Overseas Infra is the best builder in Bangalore and likely one of the best home builders in Bangalore. They truly care about their clients' happiness and will work with you every step of the way. I am so grateful that our Realtor recommended Mr. Ashwani and his team at Vidyardhan Overseas Infra.
Working with Mr. Ashwani and the Vidyardhan Overseas Infra team was a pleasure in the construction of our magnificent home. Mr. Ashwani put in a lot of extra time and effort helping us to overcome superfluous HOA restrictions at the outset of our build. From selections to custom specifics to meet the needs of our large family, we felt our input was valued and budget conscious solutions were achieved. Our open floor plan with huge mud room, custom built-ins, gorgeous pillared front porch and attention to detail everywhere have given our family a wonderful place to call home.
Vidyardhan Overseas Infra delivered a high quality, beautiful home to our standards! Mr. Ashwani and his team were very easy to work with and always ensured we had the highest quality for what our budget allowed. The process was transparent, we were always included, and communication was felt to be paramount with his company. We have NO reservations to recommend vidyardhan overseas Infra for your home construction.
Vidyardhan Overseas Infra did a great job for us. The attention to detail, commitment to quality combined with open communication, and integrity is just what we were looking for in a builder. Mr. Ashwani and his team worked closely with us to get the house we wanted. They tracked changes (both adds/deletes) to ensure we always knew where our budget was. They also stay with you and remain available to discuss any concerns or changes desired after you move in! The whole team Mr. Ashwani and Team are a pleasure to work with.
Residential Designing & Construction
Commercial Designing & Construction
Interior Designing
Industrial Designing & Construction
Layout Designing & development
Project Management Consultancy
Electrical, Plumbing, Painting & Fabrication Works
Structural Consultancy
Residential Projects
Commercial Projects
Industrial Projects
Interior Projects
Renovation Projects